Mmmm … Soylent Green …
– Homer Simpson
After considering the FIVE paint samples on the wall for a couple of days, we picked Benjamin Moore's Hollingsworth Green (HC-141). I painted a thin coat all around the door to confirm our choice.
It's very clean and fresh next to the white trim. Bright but still relaxing. Not particularly mint, which is the direction I thought I was going, but I was worried that mint paint would get old in a hurry anyway. So Hollingsworth it is!
Here's the color fully finished elsewhere (images from Houzz) in a variety of spaces and styles.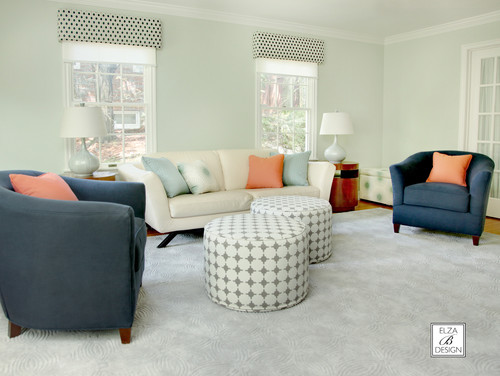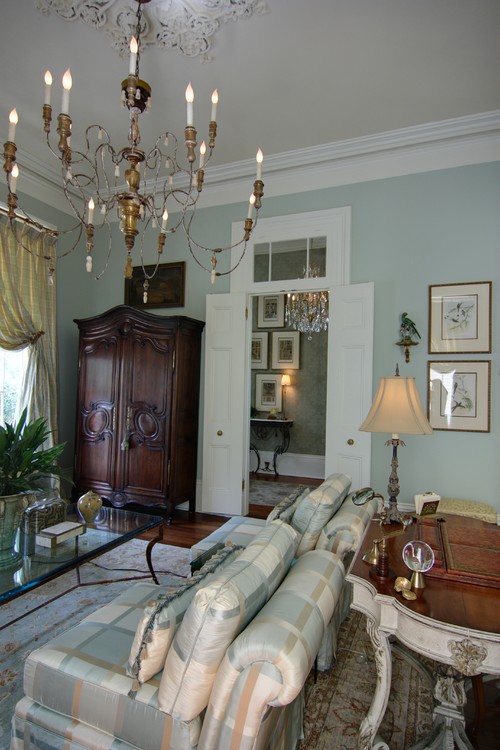 With the decision made, we still have surplus sample sizes of PPG Tint of Green, Sherwin Williams Filmy Green, and Benjamin Moore's Van Alen Green and Prescott Green. If you are in the US, looking for a light green paint and want to try these, we will mail these four samples to you freeeeee — just leave a comment about what you are painting, and we will pick a comment at random and contact you for your mailing address.